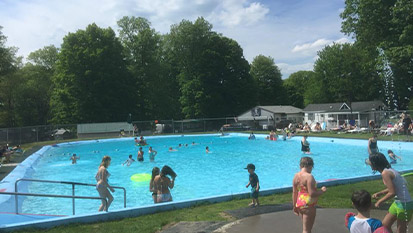 Jump in-- our awesome 70' x 120' pool is the center of fun and memory-making at the campground. Stay cool and make some waves!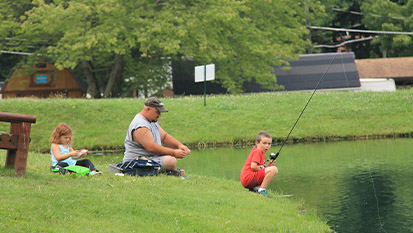 Drop a line in our fishing lake and pull in your catch of the day! Scenic and peaceful, the water's edge is the perfect place to spend a morning.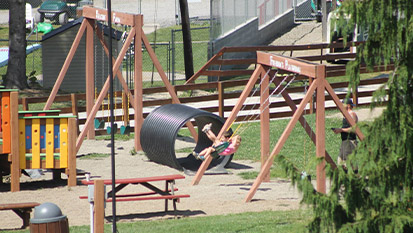 Kids love hanging out and making new friends at our playground! The outdoor lighting means your kids can play happily and safely into the evening hours.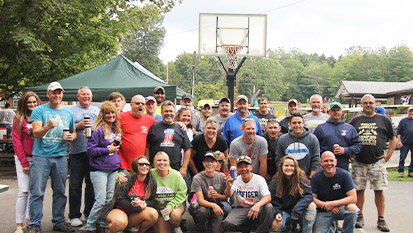 Grab the basketball and get your game on at our lit basketball court! Players of all ages love hooping it up!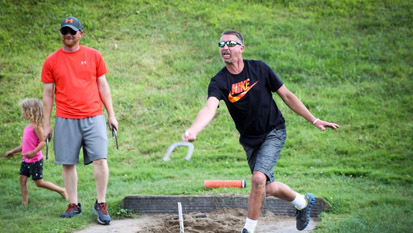 This campground classic is sure to spark competitive matches and plenty of fun for players and the audience!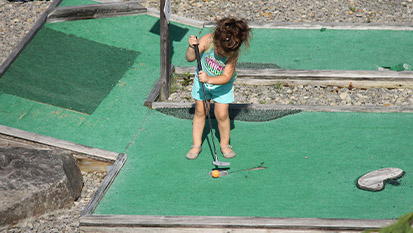 Enjoy our very own on-site mini golf course! The whole family will enjoy a round or two of putt-putt while you're here!
Our softball field is the perfect place to get together and play America's pastime with friends, family, and strangers!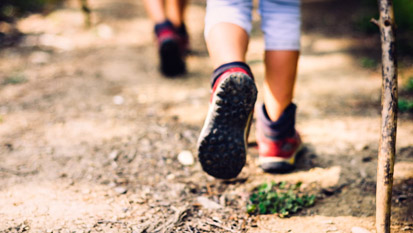 The true outdoor fanatics will love walking around our nature trail, winding through the scenic surrounding area of Mercer County, PA.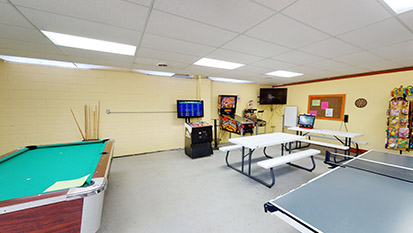 Sometimes our campground needs a little rain to stay fresh and green, and when that happens, the Rec Hall and arcade room is the perfect place to hang out and have fun!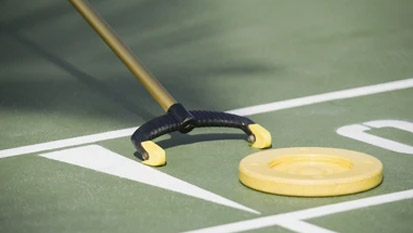 An old camping favorite, shuffleboard is great way to enjoy some friendly competition in the beautiful outdoors.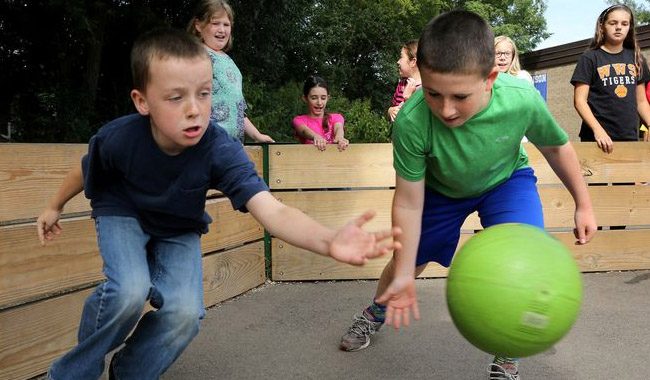 Jump in the pit, then dodge, run, jump, and strike...and don't get hit! Be the last one standing and you're the winner!